SonicBoySongs.com Home
ONE-STOP SONGS for Film/TV/Ads/

HOME SHOWS

With an extensive list of shows and countries, SonicBoy Songs can be heard on shows in Australia, New Zealand, U.S.A., U.K., Canada,
Japan, Romania, Poland, Sweden, Denmark, Norway, Brazil, Malaysia, Singapore, Mexico, Italy, HongKong, Israel, Netherlands,
Portugal, Spain, Estonia, and the list grows! What can we do for you?

Our latest placement with Honda...




CONTACT:
sonicboyproducer@gmail.com

Mobile: 0403 072 974
Ph: +61 3 9889 6423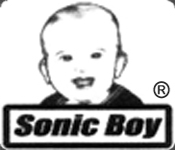 © 2018 SonicBoy Group